Discover Rideau Ferry Harbour Marina
Your Home Away From Home On Big Rideau Lake
Fax: 613-264-0274
VHF Radio Channel: 68
110 Coutts Bay Road
Rideau Ferry, Ontario
K0G 1W0
LOCATED ON THE MOST OPEN PART OF THE RIDEAU
Situated on the historic Rideau Canal near the geographical midpoint between Ottawa and Kingston, our Harbour is located on "Big Rideau Lake," the most open part of the Rideau system with over 31 km. between locks. This area has the longest distance of shoreline to discover. This makes it easy to leave your slip and go for a day trip where you can visit the Portland area, Colonel By Island or drop anchor in a quiet bay near Murphy's Point Provincial Park. Spend an incredible day without the hassle of going through any locks.
WE BOAST IMPRESSIVE AMENITIES & ATTRACTIONS
Our marina is a little more than an hour's drive (by car) from Ottawa and is only a short distance (less than 15 minutes by car) from both Perth and Smiths Falls. We boast plenty of onsite amenities and there is no shortage of attractions close by. You can enjoy lunch or dinner at a nearby lakeside restaurant, snack stand, or coffee & dessert shop. Pick up groceries and beverages at a local convenience store and roadside gas station with an LCBO outlet inside. All are just a short drive away. They can also be accessed by water on Rideau Ferry's Municipal Docks (only 1000 feet away from the harbour). Head out on a great day trip through Beveridges Locks, up the Tay Canal, to the Historic Town of Perth and enjoy the day browsing the one-of-a kind shops, and enjoy some great food from one of the many restaurants the town has to offer. Visit our
Useful Links
page for tips on how to best take advantage of your visit to Rideau Ferry Harbour.
OUR LOCATION MAP
(Click image to enlarge)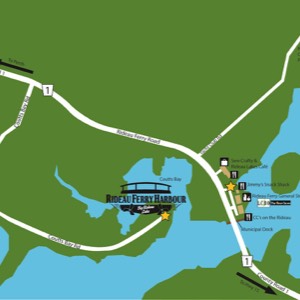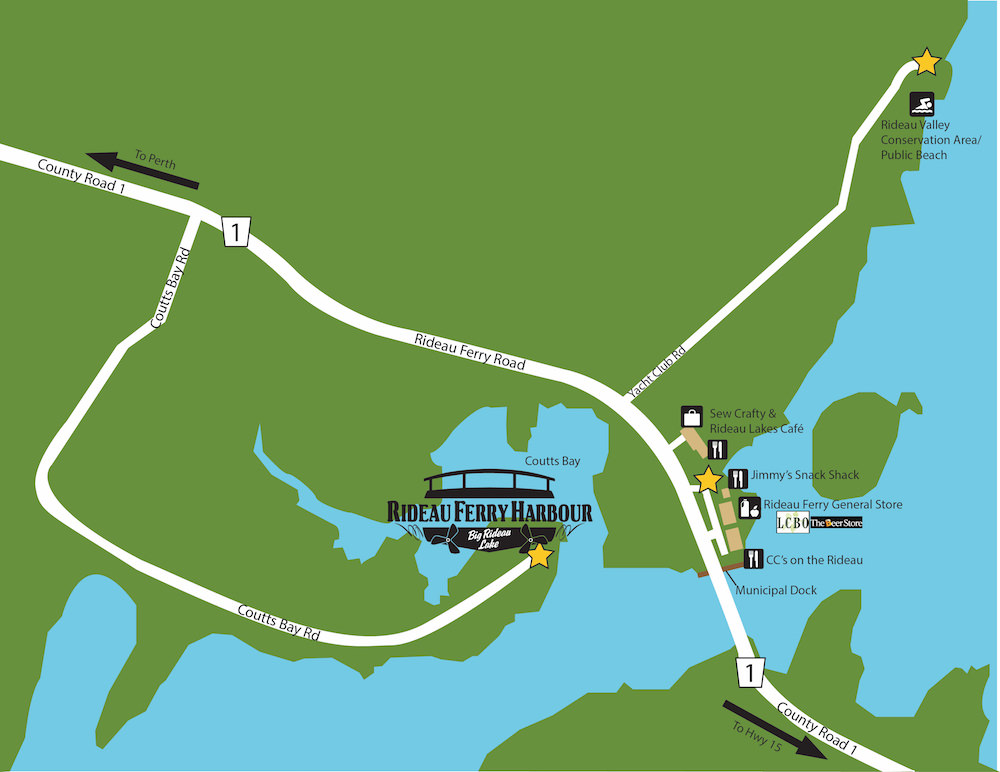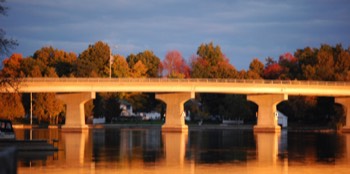 AN EXPLORER'S PARADISE
Being situated midway on the Rideau Canal offers the unusual opportunity for visitors to explore the area's historic towns, villages and locks in either direction by car or by boat. For an interactive map of the canal locks,
click on this link
. Visit our
Useful Links
page.
WE'D LOVE TO HEAR FROM YOU

Give us a call or send us an email, and see what we can do for you. Use our interactive Google map below to get directions from your place to ours. Make Rideau Ferry Harbour "your home away from home." Visit our Contact Us page.
Our website works perfectly with smartphones
../../resources/green.jpg